Eighty years ago, the Campus Theatre opened its doors, help keep us open another eighty!
To raise much needed funds during this unprecedented time, we are pleased to present It's A Wonderful Life, graciously donated by award winning local Artist, Sandy O'Connor.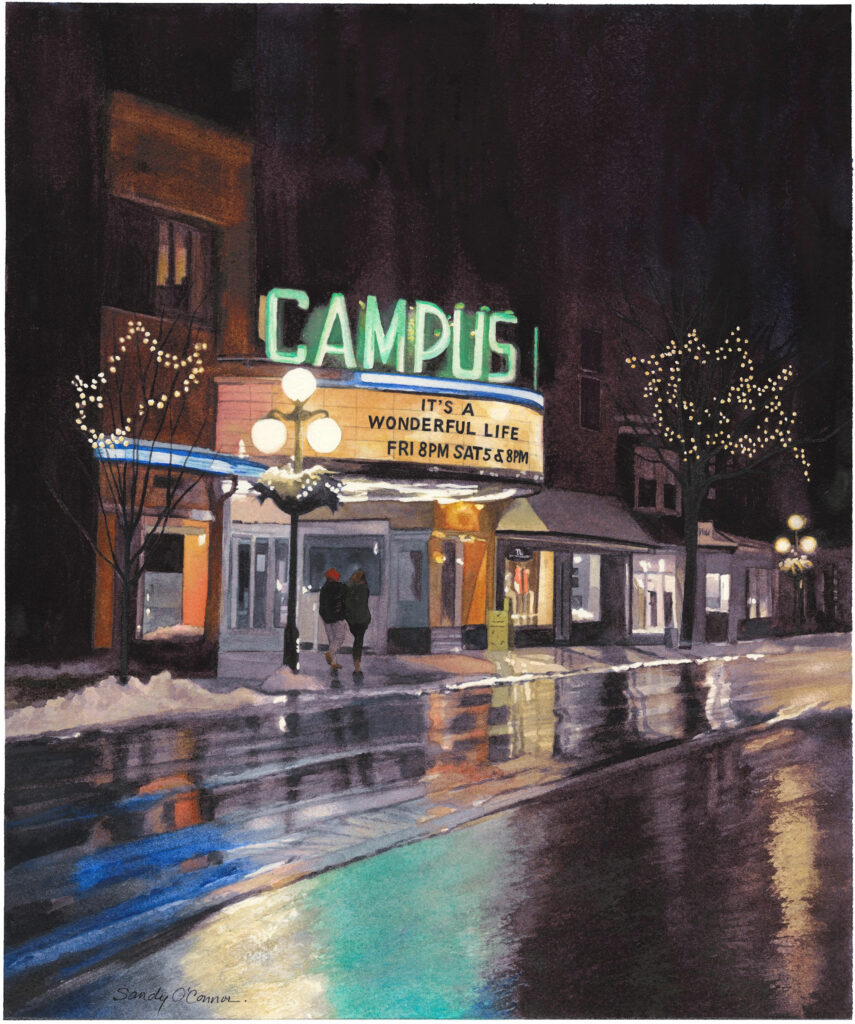 © Sandy O'Connor, 2020. "It's A Wonderful Life"
Original watercolor inspired by the classic movie.
Purchase a limited edition giclée print
We are proud to offer 80 limited edition, fine art giclées of the original watercolor, "It's A Wonderful Life".
For those unfamiliar, the creation of a giclée requires that the printer, ink, and paper be carefully matched to create an exquisite representation of the original artwork. The process is an art form in itself. All of this guarantees you a long-lasting, museum quality work of art.
Each giclée will fit in standard size 16″ x 20″ frame with 11″ x 14″ mat opening, is signed and numbered by the artist, and comes with a Certificate of Authenticity.
They will be available for $500 each until sold out.
Shipping is included in the purchase price.